International Certificate in Leadership for Property
From £5,500.00*
40.0 Hours Formal CPD
A leadership course designed specifically for professionals in the built environment, the programme will focus on developing the leadership skills needed to succeed at board level. Delegates will develop these skills by applying them to real life case studies and practical scenarios throughout each stage of the property lifecycle.
Course information
For more information call us on +44(0)2476 868 584.
Course highlights
A leadership course directly applicable to your business
Share experiences and network with industry experts from around the world
Receive one-to-one coaching and set development objectives to address your personal needs
Utilise the RICS leadership competency framework
Implement an action plan at work following the course
Take advantage of the venue's luxury facilities
Who should attend?
The course is suitable for senior professionals with experience within property and the built environment including developers, surveyors, investors, local authorities and real estate owners. Typical attendees will be executives, directors and senior managers.
Whether you are looking to develop your technical property knowledge or your leadership skills, this course is for you. Combat two daily challenges in one inclusive course.
Important dates for the November course
Application deadline: Friday 21st October 2016
360 completion deadline: Friday 4th November 2016
Pre-residential coaching session: tbc*
Residential dates: Monday 21st – Friday 25th November 2016
Post-residential coaching session: arranged with your coach 6-8 weeks after course
*On successful application you will be able to select a convenient time slot.
The faculty
Application process
Admission is a selective process based on professional development, technical knowledge and organisational responsibility. This optimises the learning experience and ensures full engagement with the leadership and technical aspects of the course. You are expected to have a working knowledge of each area of real estate development to guarantee a thorough understanding of the practical case studies and working examples..
Admission requirements
Minimum 10 years work experience
Working knowledge of the five core topics of property development: market analysis, finance for real estate, project management, facilities and operational management, and asset management.
Demonstrated management experience
Proficiency in business English
How to apply
Ensure that you log in to your rics.org account above or register to create a new one before you begin the application process
Once you are logged in to your account return to this page and click on 'add to cart' to start the application process
No payment is necessary until you have been accepted on to the programme
Use the prompt at the top of the page and follow step one to download the application form
Once completed, save the form and follow step two to upload your application
Note. If you exit the page at any point, you can access it again by logging in to your OLA account using your rics.org password and find the application under 'my courses'
Once uploaded, we will acknowledge receipt of your submission via email
You will be notified of the results of your application within 5 working days
If accepted you will be directed to make payment online or via the internal accounts team. If you have not been accepted this time, you will receive feedback as to the reasons why
Following payment, you will receive a confirmation email with further information on 360 feedback completion, arranging your first coaching session, and online access to the course area
Learning outcomes
See 'Programme objectives' under 'More information' below
Venue Information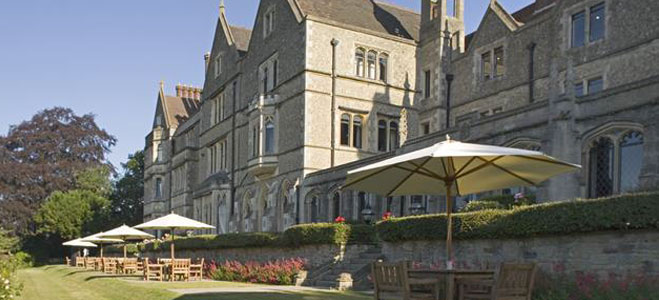 Set in 12 acres of private grounds, Nutfield Priory offers a quiet and luxurious retreat within easy reach of London.
Nutfield Priory Hotel
Nutfield Rd
Redhill
Surrey
RH1 4EL
United Kingdom
Download details