RICS Presents... Measuring adaptability
15.00 GBP
0.5 Hours Formal CPD

Use 3 Coins
Are the existing methods for measuring the climate adaptability of buildings fit for use? And what tools can we expect to emerge in the near future? In this short interactive video course delve into these issues with our expert speaker.
Learning outcomes
Understand the demand for better climate change adaptation tools
Identify some of the pitfalls with existing approaches
Explore a potential tool to enable you to knowledgeably discuss future approaches
Course information
Filmed at a recent RICS Presents event, Aleksandra Njagulj at Bouygues UK, sets out the case for a new era in sustainability assessment tools for building adaptation and shares her involvement in the current development of a tool that provides a case study for the future potential of technologies in this area.
The video includes interactive activities designed to reinforce the knowledge gained.
Speaker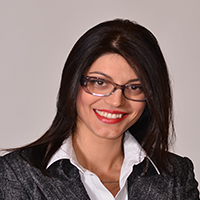 Aleksandra Njagulj
Head of Sustainability, R&D and Innovation - Bouygues UK
Additional information
Enrollment duration: 60
Languages: English
This course is fully iPad accessible
Category: Construction
Price: 15.00 GBP
Member price: 15.00 GBP
Course Type: Watch and Learn