RICS Presents... Well-being & adaptive design
15.00 GBP
0.5 Hours Formal CPD

Use 3 Coins
Well-being and designing for climate change are not two areas that often come together - until now.
During this short interactive video course, explore the future of 'greening' buildings and understand how this delivers pleasant spaces that encourage productivity.
Learning outcomes
Establish some of the key building design features that combine efficiencies with well-being
Recognise the emerging synthesis of living elements and structures
Describe key trends for improving well-being in future and existing buildings
Course information
Filmed at a recent RICS Presents event, we reflect on the state of the built environment today, on how previous concepts of what defines an office building are being questioned, and what we can do improve well-being to deliver increased worker productivity and more sustainable workplaces.
During the video you will also get the opportunity to test your knowledge through interactive activities to reinforce the learning outcomes.
Speaker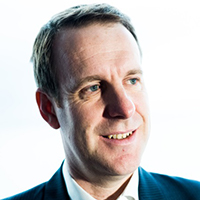 Mat Lown MRICS
Partner - Tuffin Ferraby Taylor LLP
Additional information
Enrollment duration: 60
Languages: English
This course is fully iPad accessible
Category: Property
Price: 15.00 GBP
Member price: 15.00 GBP
Course Type: Watch and Learn