Residential Property Defects - Damp
65.00 GBP
1.5 Hours Formal CPD
On average, the UK has to cope with a high level of rain water each year, and thus damp is potentially a problem affecting all buildings.
Course information
Web Class Summary
This class takes an in-depth look at the common forms of dampness and how it affects buildings. It includes an explanation of the common causes of dampness, the consequences and rectification of rising damp, penetrating damp and condensation. The trainer will advise on diagnosis and investigation techniques and the use of damp meters and other instruments.
Who Should Attend
General practice surveyors undertaking domestic property inspections,
Property professionals from other pathways wishing to improve their knowledge of property defects
Graduate/junior building surveyors
Web Class Pre-requisites
It is beneficial if you have some experience in conducting residential mortgage valuations and/or pre-purchase surveys but not necessary.
Format
It will be interactive and include practical examples, and will be followed by an open question and answer session.
Learning outcomes
Identify the main causes of damp affecting buildings
Differentiate between the different types of damp present
Advise on the consequences of damp and its spreading effect on buildings
Suggest relevant investigation techniques
Presenter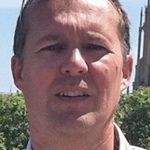 Additional information
Next available start date:

24 October 2019 - 11:30am
Presenter: Paul Kilvington
Price: 65.00 GBP
Member price: 55.00 GBP
Course Type: Web Class