BIM - Methodology and Implementation
50.00 GBP
1.5 Hours Formal CPD
Are you BIM-ready? Understand the key activities and processes surrounding BIM application to ensure you have an effective BIM implementation strategy. 
Course information
Web Class Summary
Following the UK Government mandate on centrally-funded BIM projects by 2016, adoption of BIM by key players in the private sector has increased dramatically. The desire to reduce capital and operational costs is a pivotal driver for change. BIM can support the adoption of collaborative behaviours and practices, connecting intelligent design to information-based technologies to unlock efficient ways of working throughout the project life-cycle.
Gain a clear and concise understanding of BIM methodology, identifying the structure and contents to be considered as part of your own BIM strategy. Gain practical advice on the key activities and processes needed for BIM application, and the necessary steps and documentation needed for a robust and effective implementation plan.
Who Should Attend?
Commercial & Project Managers of Construction Companies
Quantity Surveyors
Project Managers
Contract Administrators
Architects
Estimators
Developers
Facilities Managers
Web Class Pre-requisites
A basic understanding of BIM, including attendance on the RICS 'Introduction to BIM and its Importance' web class.
Contents
Introduction to BIM/ BIM capabilities
Key industry documents
Stages of work
BIM Programme/ Critical decision points
BIM implementation plan
Project structure
Contractual setup
Soft landings
On-Demand
*This course will be available for 14 days from the date of purchase
Learning outcomes
Identify what is required in the structure and contents of a BIM implementation strategy
Define the key BIM activities and documents during the design & construction phases
List the new roles and responsibilities associated with BIM
Presenter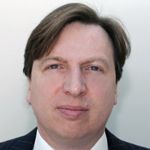 Additional information
Next available start date: No live dates, recording available
Presenter: Tony Ward
Category: Construction
Price: 50.00 GBP
Member price: 40.00 GBP
Course Type: Web Class