Business Tenancy Fundamentals - Lease Renewal
40.00 GBP
1.5 Hours Formal CPD
This web classes covers the fundamentals of business tenancies, this web class focuses on lease renewals and covers legislation, notices, tactics and basics of dispute resolution. The web class aims to identify the procedures and considerations for business lease expiries and provides examples by way of case studies of some lease expiry scenarios.
Available Classes
New dates for this product are currently being scheduled. Click register your interest to find out more.
Course information
Who Should Attend?
Landlord & Tenant surveyors
Property management surveyors
In-house property managers
Asset managers
Web Class Pre-requisites
A basic knowledge of business leases would be an advantage.
Pre-Class Reading Material/Post Reading Material
No pre-class reading is required, but delegates are recommended to consider attending the other two web classes in this series covering Rent Reviews and Evidence, Reporting & Advice.
Content
Legislation
Notices
Lease expiry process
Case studies
Q&A
Learning outcomes
Identify the sections of the Landlord & Tenant Act 1954, Part II that directly affect the renewal of business tenancies
Appreciate the Notice procedures to bring a protected tenancy to an end
Consider options and tactics at lease renewal from the perspectives of the landlord and the tenant
Presenter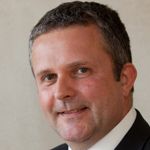 Delegate Endorsements
"The case studies and working examples were excellent, and it allowed me to consider my own approach to tasks in tandem with other participants' viewpoint."
"It has sharpened my knowledge in a key area of my day to day role."
- Antony Rapley, AssocRICS