Business Tenancy Fundamentals - Rent Renewal
40.00 GBP
1.5 Hours Formal CPD
This web class covers the fundamentals of business tenancies. Focusing on rent reviews it covers the essentials of lease analysis and the typical rent review process.  The web class aims to identify the salient terms of a business lease that may have a bearing on the rent payable at review and provides examples by way of case studies of some of the varied issues faced by rent review practitioners.
Available Classes
New dates for this product are currently being scheduled. Click register your interest to find out more.
Course information
Who Should Attend
Rent review surveyors
Property management surveyors
In-house property managers
Asset managers
Web Class Pre-requisites
A basic knowledge of business leases would be an advantage.
Pre-Class Reading Material/Post Reading Material
No pre-class reading is required, but delegates are recommended to consider attending the second two web classes in this series covering Lease Renewals and Evidence, Reporting & Advice.
Content
Lease terms
Hypothetical premises
Rent review process
Case studies
Q&A
Learning outcomes
Identify the salient terms of a lease that may have a bearing on the rent payable at review
Interpret the hypothetical premises from the rent review provisions
Be alert to strict notice or timing provisions
Presenter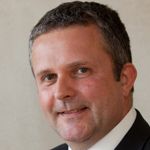 Delegate Endorsements
"I am an APC candidate and this course was helpful in explaining issues regarding rent reviews."
- Steven Reynolds, APC Candidate