JCT - Delivering Construction Projects - 3 parts
149.00 GBP
4.5 Hours Formal CPD
The aim of this series of three Web Classes is to provide the delegates with a clear understanding of the JCT Contract, and includes sections on; Contract Formation, Contract Selection, and an introduction to 3 of the most common JCT Contracts, Minor Works, Design & Build and the Standard Building Contract.
Course information
The course goes on further to relate Time, Cost and Quality issues to relevant Clauses, followed by JCT Dispute Resolution mechanisms. The Course is interactive and features quick fire questions along with 2 detailed case studies which enable the delegates to test their newly acquired knowledge. The JCT 2016 Standard Building Contract is used as the backdrop and example Contract throughout this course.
Session schedule
Session 1 Date: 04 December 2018 Time: 15:00 - 16:30 (UK Time)
Session 2 Date: 11th December 2018 Time: 15:00 - 16:30 (UK Time)
Session 3 Date: 18th December 2018 Time: 15:00 - 16:30 (UK Time)
Course Content
Session 1- Introduction, Contract Selection, Roles and Responsibilities, Structure and Content of JCT
Introduction to JCT Suite of Contracts
What constitutes a contract?
Selecting the correct JCT Contract
Who's Who in the JCT
Structure and Content
Jargon Busters!
Session 2 – Time, Cost and Quality
Introduction to Project Success
Clauses relating to Time : Relevant Events, Delays, Extension of Time, and obligations of Contractor and Architect
Clauses relating to Cost : Payments, Valuing Variations, Loss and Expense
Clauses relating to Quality : Instructions, Defective Works, Practical Completion
Case Study No. 1 – Interactive Session
Session 3- Dispute Resolution in JCT 2016
Hierarchy of JCT Dispute Resolution
Mediation
Adjudication
Arbitration
Litigation
Case Study No. 2 – Interactive Session
Who Should Attend?
Project Managers
Quantity Surveyors
Contract Administrators
Architects
Building Surveyors
APC / PER Candidates on Construction based pathways
Web Class Series Pre-requisites
A basic prior knowledge and experience with JCT 2016 Contracts is an advantage but not essential.
Learning outcomes
Understand how to select the correct JCT Contract
Have knowledge of the parties, their roles and functions.
Understand Contract provisions relating to Time, Cost and Quality
Understand fundamental clauses within the JCT
Have a greater awareness of JCT and Dispute Resolution
Have increased confidence in dealing with Contracts
Presenter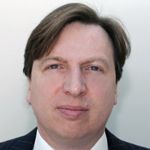 Delegate Endorsements
"The classes have provided me with a good base of knowledge around the subject area in which to improve on and I will now be more confident when using JCT contracts and know what to advise/do if a dispute occurs."
- Tim Newman, APC Graduate
Additional information
Next available start date:

20 March 2019 - 3:00pm
Presenter: Tony Ward
Category: Construction
Price: 149.00 GBP
Member price: 139.00 GBP
Course Type: Web Class