ICMS – a new standard for construction professionals
40.00 GBP
1.5 Hours Formal CPD
Are you prepared for the new ICMS? Feel confident about the new standards by learning from an industry expert.
Course information
The International Construction Measurement Standards (ICMS) aim to provide global consistency in classifying, defining, measuring, analysing and presenting entire construction costs at a project, regional, state, national or international level. 
ICMS are a cost classification system. This project is the first of its kind with global coverage, bringing together numerous organisations from around the world to create shared international standards for presenting entire construction costs. This first edition of ICMS focuses on capital costs; however, future editions of ICMS may incorporate other matters such as costs-in-use.
Consistent practice in presenting construction costs globally will bring significant benefits to construction cost management. Globalisation of the construction business has increased the need to make meaningful comparative analysis between countries, not least by international organisations such as the World Bank Group, the International Monetary Fund, various regional development banks, non-governmental organisations and the United Nations.
Content
This course will include the reasoning and theory behind ICMS, whilst showing you how it practically applies to you. The class will include interactive activities, and you will be able to communicate directly with your expert presenter, asking any questions you need to.
Who Should Attend
Quantity Surveyors, surveyors in construction, architects, engineers, ICE, RIBA, Clients, govt, NGO, contractors
Learning outcomes
An understanding of the problem that ICMS is addressing
Who, how and why ICMS was developed
What ICMS comprises and how it can be applied in practice
The uses of ICMS: from macro to micro
How RICS intends to follow up on ICMS in terms of new global standards
How adoption of ICMS will take place
Presenter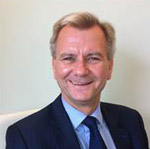 Alan Muse
(Hons) MSc FRICS