APC - Writing your Summary of Experience
55.00 GBP
1.5 Hours Formal CPD
Demonstrating your abilities and skills in written form is an essential part of the APC process. Gain the skills to effectively articulate your experiences, competencies and real case studies in line with RICS Way.
Course information
Your written submission is as important as your verbal and presentation skills. During your final assessment interview, you will be questioned on your summary of experience to assess your professional competence so being able to effectively demonstrate your competence in written form is key to a successful final assessment interview.
This web class focuses on creating a strong, defined written submission in line with your pathway and competency requirements.  Using a blend of case studies and real life examples, you will gain the skills to effectively demonstrate your own abilities and attributes against the RICS framework.
Who Should Attend
All APC students submitting for their final assessment under the new approach 
APC Supervisors and Counsellors
Course Content
How to articulate your skills and experience in written form
Written styles against the RICS Way
What assessors expect from summary of experience 
Common pitfalls in written communication Good and bad examples of writing competencies at levels 1 and 2 and how to define 3 in written form
Testimonials / Case Studies
"The class provided an excellent background and framework on how to prepare the APC document, including focusing on how to effectively communicate knowledge, experience and advice. The information received today will assist greatly with completing my APC final submission and also provide a framework to prepare for my final interview"
Gary Burns
Learning outcomes
Analyse your own writing style
Structure your summary of experience to show your skills and abilities against framework criteria
Identify the criteria required by APC for levels 1, 2 and 3
Acknowledge the types of experience that are effective demonstrations of a competency
Write and discuss competencies according to RICS APC criteria
Presenter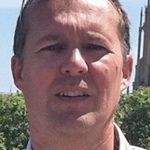 Additional information
Next available start date:

4 November 2019 - 2:30pm
Presenter: Paul Kilvington
Category: Getting Qualified
Price: 55.00 GBP
Member price: 55.00 GBP
Course Type: Web Class