Building Pathology Competency Masterclass
1.5 Hours Formal CPD
Show Dates
Do you know that in 2011 one in three candidates who have Building Pathology as a competency failed it? If you have Building Pathology as one of your competencies this class is an opportunity not to be missed! 
Course information
This Web Class covers the whole process including:
Completing the templates in such a way that allows you to fully demonstrate your knowledge and experience.
Guidance on how to relate your competencies to your Case Study.
Guidance on dealing with APC assessors'questions during your final assessment.
This interactive session run by a seasoned chairman/assessor. A fantastic opportunity to test your knowledge and have your questions answered.
Who Should Attend
Candidates who have Building Pathology as a core or optional competency. The Web Class will focus mostly on Building Pathology at Levels 2 and Level 3.
Web Class Pre-requisites
The Web Class is best suited for candidates within 2 to 6 months of presenting their final assessment. 
Learning outcomes
Complete the templates for the above competency with the right level of detail to allow the assessors to prepare for the interview
Include a Building Pathology Key Issue within your critical analysis
Identify how to best respond to assessors' questions at each level
Present relevant experience to support your answers
Avoid the most common mistakes and pitfalls
Presenter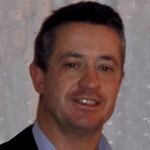 Additional information
Next available start date: 12 January 2018 - 9:30am
Presenter: Danny Medcalf
Category: Getting Qualified
Member price: £30.00
Price: £30.00
Course Type: Web Class