Building Pathology Competency Masterclass
65.00 GBP
1.5 Hours Formal CPD
Building Pathology is a core competency for all candidates on the building surveying pathway so those of you who would like to succeed in passing the final assessment interview it is crucial that you can demonstrate this competency to level 3 in writing and during your interview. 
In 2016 most of the referred candidates failed because they haven't reached the required level so you must be able to demonstrate that you are confident in your of knowledge as well as giving reasoned advise
Available Classes
| Date | Price | | Use Coins |
| --- | --- | --- | --- |
| | £65.00 | | Use 13 Coins |
Course information
Look in detail at the competency description, identifying what assessors will expect when you come to demonstrate skills and knowledge in your assessments. 
Consider your summary of experience, case study and final assessment interview in their own right, identifying best practice methods for preparation and areas where problems commonly occur. 
With the chance to assess sample submissions you will gain the ability to identify your own skills gaps and necessary preparation to successfully manage APC assessments. 
The class will be very interactive and will allow you to ask questions and seek advice on your own experiences in this competency from the trainer as well as learn from other APC candidates and their experiences. 
 
Course Content
Definitions of Building Pathology
Types of Design Economics and Cost Planning experience relevant for demonstrating competence
How to best complete your summary for experience
Case study requirements and key issues 
Typical interview questions and response techniques
Types of experience for demonstrating competence
Top tips and common reasons for referral
Course Format 
1.5 hours interactive web class 
This Web Class covers the whole process including:
Completing the templates in such a way that allows you to fully demonstrate your knowledge and experience.
Guidance on how to relate your competencies to your Case Study.
Guidance on dealing with APC assessors'questions during your final assessment.
This interactive session run by a seasoned chairman/assessor. A fantastic opportunity to test your knowledge and have your questions answered.
Who Should Attend
APC candidates 
Learning outcomes
Complete written templates for the above competency with the correct level of detail, allowing assessors to prepare for the interview.
Include a Building Pathology key issue within your case study.
Identify how to best respond to assessors' questions at each level.
Present relevant experience to support your answers.
Avoid the most common mistakes and pitfalls.
Presenter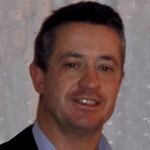 Additional information
Next available start date:

3 February 2020 - 9:30am
Presenter: Danny Medcalf
Category: Getting Qualified
Price: 65.00 GBP
Member price: 55.00 GBP
Course Type: Web Class