Design and Specification Competency Masterclass
65.00 GBP
1.5 Hours Formal CPD
Design and Specification is a core and also an optional competency on a number of APC pathways. 
Learn how to effectively demonstrate and deliver your competence at all stages of the assessment process; during training, the submission stage and at your final interview
Available Classes
| Date | Price | | Use Coins |
| --- | --- | --- | --- |
| 24 February 2020 - 3:00pm | £65.00 | | Use 13 Coins |
Course information
Look in detail at the competency description, identifying what assessors will expect when you come to demonstrate skills and knowledge in your assessments. 
Consider your summary of experience, case study and final assessment interview in their own right, identifying best practice methods for preparation and areas where problems commonly occur. 
With the chance to assess sample submissions you will gain the ability to identify your own skills gaps and necessary preparation to successfully manage APC assessments. 
The class will be very interactive and will allow you to ask questions and seek advice on your own experiences in this competency from the trainer as well as learn from other APC candidates and their experiences. 
Who Should Attend
APC, ASOC and SPA candidates
Testimonials 
"Lots of good tips for the experience log and case study that may have otherwise been overlooked". 
Andrew Wilson
Learning outcomes
Complete the templates with the right level of detail to allow the assessors to prepare for the interview
Complete written templates for the above competency with the correct level of detail, allowing assessors to prepare for the interview.
Include a Design and Specification Competency Masterclass key issue within your case study.
Identify how to best respond to assessors' questions at each level.
Present relevant experience to support your answers.
Avoid the most common mistakes and pitfalls.
Presenter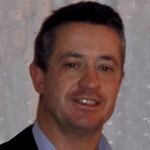 Additional information
Next available start date:

24 February 2020 - 3:00pm
Presenter: Danny Medcalf
Category: Getting Qualified
Price: 65.00 GBP
Member price: 55.00 GBP
Course Type: Web Class