Leasing / Letting Competency Masterclass
65.00 GBP
1.5 Hours Formal CPD
Leasing / Letting is a popular competency choice for candidates following the property pathways and presents a challenge to many. Over a third of commercial property pathway candidates were referred on this competency.
Available Classes
| Date | Price | | Use Coins |
| --- | --- | --- | --- |
| | £65.00 | | Use 13 Coins |
Course information
This interactive session that will take you through how effectively complete experience record, suggestions for relevant professional development, hints and tips for leasing/letting Critical Analysis reports. You will also discuss the types of questions, review potential responses, and as a group assess if the required level was reached
The aim of this class is to help you contextualise and discuss your skills, knowledge and experience so that you can demonstrate to the assessors that you are at the required level.
Who Should Attend
Any APC candidates taking the Leasing / Letting Competency or mentors/ supervisors/ counsellors who would like to gain a better understanding of assessment criteria.
Course Content
Using a PowerPoint presentation as a basis, you will take part in a series of discussions and interactive exercises that will help apply knowledge learnt in the session to real-life scenarios. Questions and answer sessions will be interspersed throughout.
Learning outcomes
Complete written templates for the above competency with the correct level of detail to allow the assessors to prepare for the interview
Include a Leasing/ Letting key issue within your case study
Identify how to best respond to assessors' questions at each level
Present relevant experience to support your answers
Avoid the most common mistakes and pitfalls.
Presenter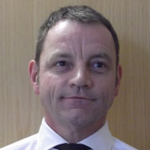 Additional information
Next available start date:

3 February 2020 - 9:30am
Presenter: Jon Wright
Category: Getting Qualified
Price: 65.00 GBP
Member price: 55.00 GBP
Course Type: Web Class