Measurement of Land and Property Competency Masterclass
65.00 GBP
1.5 Hours Formal CPD
Measurement of land and property is a key competency for numbers of RICS Pathways. All professionals undertaking and commissioning property measurement will be required to follow the property measurement professional statement and standard. Ensure you can effectively demonstrate your competency to RICS Assessors.
Available Classes
| Date | Price | | Use Coins |
| --- | --- | --- | --- |
| | £65.00 | | Use 13 Coins |
Course information
Measurement of land and property is a core and also an optional competency on a number of APC Pathways.  
Learn how to effectively demonstrate and deliver your competence at all stages of the assessment process; during training, the submission stage and at your final interview.
Look at all aspects of the competency and identify the areas of work commonly included within this competency. Define the differing levels according to RICS; find out what assessors look for in your submissions; review good and bad examples of real-life submissions and finally identify top tips to follow.
Led by an experienced APC assessor, within this class you will have the chance to pose direct questions for your needs in our closing Q&A session.
Content
Definitions of Measurement of land and property
Sample submissions - what do assessors look for?
Case Study requirements
Case Study Key Issues
Typical interview questions and response techniques
Types of experience for demonstrating competence
Top tips and common pitfalls
Why attend this course?
This course will assist candidates with not only submissions covering this competency, but also those who are coming into the final assessment process.  It will provide an overview of the competency, and revert to basics on content and its delivery.  It is therefore an excellent preparation and technical revision tool.
Who Should Attend
This course is aimed at candidates choosing this competency who are in the APC process.
Pre-Class Reading Material/Post Reading Material
Delegates are recommended to access and download a current version of the RICS Code of Measuring Practice and to review the website of the International Property Measurement Standards Coalition (www.ipmsc.org)
Structure
The training will include practical tasks and examples, and will aim to engage the candidate where possible throughout the presentation.  There will be opportunity for questions and answers at the end of the session in order to address any individual pathway or membership route concerns.
Learning outcomes
Complete written templates for the above competency with the correct level of detail to allow the assessors to prepare for the interview
Include a Measurement of land and property key Issue within your Case Study
Identify how to best respond to assessors' questions at each level
Present relevant experience to support your answers
Avoid the most common mistakes and pitfalls.
Presenter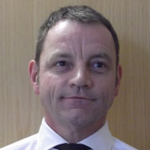 Additional information
Next available start date:

3 March 2020 - 2:30pm
Presenter: Jon Wright
Category: Getting Qualified
Price: 65.00 GBP
Member price: 55.00 GBP
Course Type: Web Class