Automated Valuation Models - Opportunity or Threat?
50.00 GBP
1.5 Hours Formal CPD
Since the recession, little has been heard of AVMs and the threat posed to property professionals but they are now back in fashion. What are the implications for you and your role?
Course information
Web Class Summary  
When Automated Valuation Models (AVMs) were first introduced, there was great concern about their reliability and how they might affect the role of residential valuers but during the recession, AVMs went quiet. Now the market is more active they are once more being widely utilised and their potential applications are much wider than simply for mortgage valuations. Some lenders even see them as a partial answer to a perceived shortage of valuers.
Before using or advising a client to use an AVM, you need to ensure you understand their reliability and any other areas of potential risk. Using the RICS Information Paper Automated Valuation Models, explore their practical implications; discuss best practice and how AVMs are likely to be used in the future.
Content
Defining an AVM – how an AVM is different from other database resources?
Pros and cons of AVMs – where they work well and where they won't
AVMs in the context of residential mortgage lending
AVMs in the public sector
Using AVMs with other data sources
Who Should Attend
RICS Registered Valuers, especially Residential Valuers
Residential asset managers
Estate agents 
On-Demand
*This course will be available for 14 days from the date of purchase
Learning outcomes
Distinguish an AVM from other computer database resources
Summarise the key points of the RICS Information Paper Automated Valuation Models
Recognise the current impact of AVMs on the residential valuation profession
Identify the potential for the future use of AVMs
Provide more informed advice to your clients on the use of AVMs
Presenter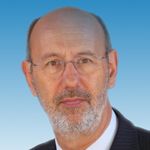 Additional information
Next available start date: No live dates, recording available
Presenter: Philip Santo
Category: Property
Price: 50.00 GBP
Member price: 40.00 GBP
Course Type: Web Class