How to Value - Residential Property Using Comparable Evidence
60.00 GBP
1.5 Hours Formal CPD
Accurate selection and analysis of comparable evidence is at the heart of residential valuations yet until 2012 there was no formal guidance for this essential function. This web class will review the RICS Information Paper on Comparable Evidence in Property Valuation and compare it with recent High Court judgements.
Course information
Making extensive use of illustrated case studies the class will identify common areas of weakness and suggest how to ensure that the recording and analysis of comparables meets appropriate standards.
Content
The presentation will have the following structure:
Common reasons for complaints against valuers
Key points from the RICS Information Paper Comparable Evidence in Property Valuation
The application of comparable evidence to actual valuations
Analysing and recording comparable evidence
Learning points from recent High Court Judgements
Who Should Attend?
RICS Registered Valuers, especially Residential Valuers
Anyone with an interest in assessing valuation standards, including valuation auditors. Regulators and legal advisors
APC candidate and those involved with providing APC guidance or assessment
Estate agents
Web Class Pre-requisites 
The class is primarily intended for those specialising in, or with an interest in, the valuation of residential property, with a particular focus on valuations for mortgage purposes. It assumes an understanding of the valuation process.
Format 
This session is based on numerous cases and is designed to suit the need of experienced professionals. Participation is encouraged and there will be numerous opportunities for professionals to share experience and discuss industry challenges with like minded individuals around the country.
Learning outcomes
Assess and prioritise sources of comparable evidence
Identify areas of potential vulnerability in the collection and analysis of comparable data
Appreciate why the structured analysis of raw comparable data is so critical
Record details of comparable evidence and analysis
Presenter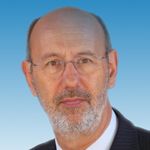 Additional information
Next available start date:

16 July 2019 - 9:30am
Presenter: Philip Santo
Category: Property
Price: 60.00 GBP
Member price: 50.00 GBP
Course Type: Web Class