Residential Property Defects – Roofing
65.00 GBP
1.5 Hours Formal CPD
Failure to diagnose Roof construction defects can lead to a number of issues in residential properties and even claims against surveyors. Don't get caught out! Ensure you're confident in inspecting and diagnosing problems.
Course information
The roof is a residential property's first line of defence against the elements and a key part of the building's 'external envelope'. The failure of a roof to meet its functional requirements can have disastrous effects upon the building and for its occupants.
However, as roof coverings and loft spaces are often awkward or difficult areas to access during inspections, recording accurate information can be hard. Because of this, they are often neglected or overlooked during surveys. 
Don't fall into this trap – ensure you are confident in inspecting, diagnosing and advising on issues with roofing, and make sure you avoid the risk of negligence claims against surveyors. 
The course will demonstrate best practice in inspecting pitched and flat roofs in order to identify common defects and how they can be recorded accurately in your report. This class forms an important part of our series of classes looking at residential property defects, all of which will help you in your role as a residential building surveyor.
Content
This is an interactive class. Your trainer will present practical information to you, using real life examples and images to clearly show how to inspect and diagnose roof defects. There will be discussion questions, quiz questions, and the chance to ask detailed questions with your expert trainer during the Q&A. You will also have access to extra materials and the slides afterwards, so you can refer back to this to embed your learning.
Learning outcomes
Identify the functional requirements and construction principles of both pitched and flat roofs
Recognise the implications and repercussions of missing a defect during a roof inspection and demonstrate how to record them accurately in your report
Identify some common typical defects within residential roofing which could lead to a negligence claim/damage to the building or its occupants
Appreciate the importance of carrying out a thorough inspection and apply the appropriate diagnosis and inspection methods
Presenter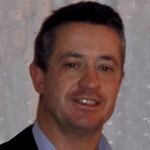 Additional information
Next available start date:

21 October 2019 - 11:30am
Presenter: Danny Medcalf
Category: Construction
Price: 65.00 GBP
Member price: 55.00 GBP
Course Type: Web Class