Rural Estate and Farm Commercial Lettings - Guide
50.00 GBP
1.5 Hours Formal CPD
Review key issues and the wider context of commercial lettings in a rural estate to maximise your profit and minimise your risk.
Available Classes
| Date | Price | |
| --- | --- | --- |
| On Demand (Recording) | £50.00 | |
Course information
Commercial lettings are making a vital contribution to the economy of many rural estates.  This web class will review some of the key issues for commercial lettings in a rural setting.  In particular we'll consider how to strike the right balance between maximising revenue and minimising outgoings with broader considerations of covenant and property risk. 
We'll also discuss the wider fit of commercial lettings within the rural estate portfolio, including the management of all-important tax considerations.  This will be as relevant to the established letting operation as to the landowner or farmer considering a commercial conversion or new-build for the first time.
Content
Basic letting requirements under the Landlord and Tenant Act 1954
Security of tenure, contracting out and the wider implications
Investment appraisal for traditional building conversions
Income and capital tax implications of rural conversions and new-builds
Repairs and other outgoings: who, how and when?
Who Should Attend
Rural estate managers,
Rural property consultants,
Valuers,
Landowners and managers,
Estate trustees,
Solicitors,
Accountants
Anybody else with an interest in rural estate and land management and valuation
Relevant organisations
RICS Rural
Central Association of Agricultural Valuers
British Institute of Agricultural Consultant
Country Land and Business Association,
National Farmers Union
Tenant Farmers Association, solicitors and accountants
Structure
The on-demand course will be a combination of structured learning points, using a Powerpoint presentation. Once you are enrolled, you have access to all course materials.
*This course will be available for 28 days from the date of purchase.
Learning outcomes
Appraise the investment opportunities and returns generated by rural commercial lettings
Adapt tenancy terms to rural estate and farm settings
Provide strategic advice on the role of commercial lettings within the broader rural portfolio
Provide detailed advice on the management of existing and new commercial lettings
Presenter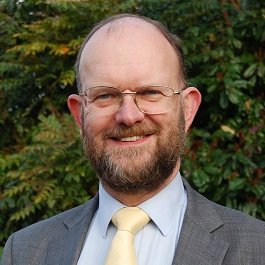 Charles Cowap
MBA MRICS FAAV MRAC
Additional information
Next available start date: No live dates, recording available
Presenter: Charles Cowap
Category: Land
Price: 50.00 GBP
Member price: 40.00 GBP
Course Type: Web Class