Agricultural Tenancies (England and Wales)
3 Hours Formal CPD
The management of agricultural tenancies is a topic of prime importance to the rural estate manager.  Valuers must also have a keen appreciation of the importance of these tenancies to market valuations, compulsory purchase work, and estate and business succession questions. 
Course information
This pair of on-demand classes will therefore provide you with a comprehensive update on the latest developments affecting farm tenancies under the Agricultural Holdings Act 1986, Agricultural Tenancies Act 1995 and related tenure arrangements like grazing agreements, contract and share farming.
Who Should Attend
Valuers
Estate Managers
Rural and agricultural valuers
Anybody with an interest in farm and estate succession planning
August start date session schedule
Part 1 - 2nd August 2018: Time: 09:00 - 10:30 (UK Time)
Part 2 - 10th August 2018: Time: 09:00 - 10:30 (UK Time)
Content:
Part1:
Requirements for tenancies under 1986 and 1995 Act
How tenancies compare with other forms of occupation
Stamp Duty Land Tax on the creation of a farm tenancy
Repairing obligations by agreement, and under statute
How to deal with improvements
Rent review mechanisms
Rent review valuation and assessment
Q&A, leading to inter-class forum.
Part 2:
Reasons for termination of tenancies, statutory and otherwise
Procedures for Notices to Quit and other forms of termination including Surrender and Regrant
Compensation and tenant right provisions
Tenancy succession on death or retirement including impact on fixed term Farm Business Tenancies
Arbitration, First Tier Property Chamber/Agricultural Lands Tribunal, expert determination, alternative dispute resolution
Q&A, including feedback from previous forum
Follow-up Forum
Structure
The on-demand course will be a combination of structured learning points, using a Powerpoint presentation. Once you are enrolled, you have access to all course materials.
*This course will be available for 28 days from the date of purchase.
Learning outcomes
Advise on matters to be considered in establishing a new tenancy agreement, both Farm Business Tenancies and succession tenancies under the 1986 Act
Evaluate alternative tenure arrangements including contract and share farming, grazing and other agreements
Supervise matters requiring attention during the continuation of a tenancy, eg repairing responsibilities and other tenancy obligations of landlord and tenant
Prepare for and undertake Rent Reviews in accordance with legal requirements and published guidance
Advise on the termination of farm tenancies
Consider the valuation requirements which arise on the termination of a tenancy
Advise on succession issues following the death or retirement of a tenant farmer
Understand the various dispute mechanisms available to resolve matters which cannot be settled through negotiation, and the surveyor's role within them.
Presenter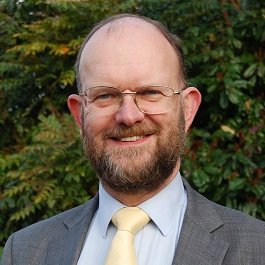 Charles Cowap
MBA MRICS FAAV MRAC
Additional information
Next available start date:

2 August 2018 - 9:00am
Presenter: Charles Cowap
Category: Land
Member price: £64.00
Price: £64.00
Course Type: Web Class