Rural - Impact of National Planning Policy Framework (NPPF)
50.00 GBP
1.5 Hours Formal CPD
The National Planning Policy Framework for England has swept aside long-established national planning policy for the countryside. 
Available Classes
| Date | Price | |
| --- | --- | --- |
| On Demand (Recording) | £50.00 | |
Course information
Planning Policy Statements, like their predecessors Planning Policy Guidance Notes are no more.  In their place we have broad statements of national policy which have to be supplemented at the local level.  This Web Class takes a look at the impact of the new framework on rural development from the point of view of the non-specialist who nevertheless needs to appreciate its impact when dealing with estate management, business development and valuation, as well as the latest developments with permitted development rights in the countryside.
Reading material
National Planning Policy Framework
The National Planning Policy Framework was published on 27 March 2012. This is a key part of our reforms to make the planning system less complex and more accessible, to protect the environment and to promote sustainable growth.
http://www.communities.gov.uk/planningandbuilding/planningsystem/plannin...
Who Should Attend
This Web Class will be of particular interest to
Practising estate managers
Rural and agricultural valuers
Others with an interest in farm and estate management, appraisal and valuation. 
Experienced land agents will be able to update their knowledge in this developing area.  For less experienced valuers and trainees, as well as landowners and farmers, the Web Class will serve as an excellent introduction to the role of the NPPF in development control and local policy development.  
Relevant organisations
RICS, CAAV, CLA, NFU, ALA, TFA
Web Class Pre-requisites
A professional or business background in valuation or rural estate management, coupled with an awareness of the general application of planning control and policy on farms and estates.
Format
A series of short summary presentations will introduce the NPPF in its wider planning context.  These will be interspersed with brief activities to enable delegates to ensure they have a firm grasp of the key points.  
Structure
The on-demand course will be a combination of structured learning points, using a Powerpoint presentation. Once you are enrolled, you have access to all course materials.
*This course will be available for 14 days from the date of purchase.
Learning outcomes
Review the scope of 'development' and development control under planning legislation as it affects farms and rural estates
Interpret the new policy framework in which development control decisions are made, and in particular the relationship between national planning policy as expressed in the NPPF and local policy
Analyse the availability of permitted development rights for common examples of rural development
Reflect the impact of planning requirements in valuations and other appraisals
Deal with simple planning inquiries and know when to call on more expert inputs.
Presenter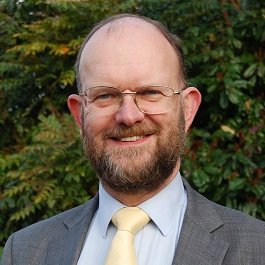 Charles Cowap
MBA MRICS FAAV MRAC
Additional information
Next available start date: No live dates, recording available
Presenter: Charles Cowap
Category: Land
Price: 50.00 GBP
Member price: 40.00 GBP
Course Type: Web Class