International Valuation Standards
40.00 GBP
1.5 Hours Formal CPD
IVS 2017 marks an important milestone towards harmonising valuation practice across the world Attend this web class for essential training on how to meet the new mandatory guidelines.
Available Classes
New dates for this product are currently being scheduled. Click register your interest to find out more.
Course information
As a valuer, you are relied upon in financial and other markets. Whether providing valuations for inclusion in financial statements, for regulatory compliance or to support secured lending and transactional activity, your services are essential to your clients and stakeholders. The International Valuation Standards Council (IVSC) has significantly revised its International Valuation Standards (IVS) to build confidence and public trust in the valuation process. The new guidelines create a framework to help you deliver credible valuation opinions in a professional and ethical manner.
This course will be delivered by the IVSC Standards Director, a co-author of IVS 2017, who will guide you through the new structure and framework of the standard as well as other significant changes, and new chapters on the basis of value and valuation approaches.
By attending this course, all practitioners, stakeholders and end-users will be able to demonstrate comprehension of the new mandatory requirements in order to provide to IVS 2017 compliant valuation reports and give confidence to their clients.
Content
This course will include the reasoning and theory behind the new IVS, whilst showing you how it practically applies to your role. The class will include interactive activities, and you will be able to communicate directly with your expert presenter, asking any questions you need to.
Who Should Attend?
Real estate valuers
Business valuers – including accounts
Financial instruments,
Learning outcomes
Recognise the new requirements contained within International Valuation Standards 2017
Implement the steps necessary for application and compliance with these new standards
Define the key stages required form initial instruction to final report, included in the general standard IVS 101-105
Demonstrate knowledge of the additional requirements contained within the asset specific standards (IVS 200-500)
Provide/interpret IVS compliant valuation reports
Presenter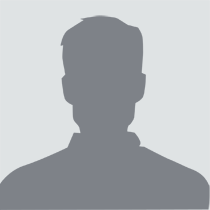 Alexander Aronsohn
FRICS Assoc CIPD