Red Book - Purpose, Application and Benefits
60.00 GBP
1.5 Hours Formal CPD
This class provides context for the Valuation Standards and why they are so important to Valuers and their clients worldwide. We will describe the fundamental principles underpinning their use and discuss the content, including the International Valuation Standards.
Course information
We will highlight key areas with brief case studies. There will be some interactive multi choice questions to check understanding.
Who Should Attend
Commercial Valuers
Residential Valuers
Professionals working with Valuers: Administrator, Marketing
Pre-Class Reading Material/Post Reading Material
Participants should access the latest version of the Valuation Standards (online version) from the RICS website and have a quick look at the content. An awareness of the document would be helpful.
Please visit http://www.rics.org/uk/knowledge/professional-guidance/red-book prior the session 
Format
A presentation based session interspersed with anecdotal insight and multi choice questions.
Content
Objectives/ agenda – this is what we will be doing and why
Context for the Red Book 2017
Contents of the Red Book 2017
Key changes from previous edition of global Red Book
Changes to the UKVS layout.
The international angle (IVS 2017)
Conflict of interest
Terms of Engagement - example
Reporting - example
Valuation bases
Other areas – loan security, contamination, uncertainty
Questions
Learning outcomes
State the purpose of the Red Book 2017
List the main contents
Key changes from Red Book 2014
Describe how to use the Red Book
Understand the global application of the Red Book / IVS
Identify the bases of valuation to be used
Locate the relevant practical templates as examples of best practice
Presenter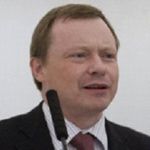 Additional information
Next available start date:

10 July 2019 - 9:30am
Presenter: Kevin Aspin
Category: Property
Price: 60.00 GBP
Member price: 50.00 GBP
Course Type: Web Class