Valuation of Renewable Energy Installations
40.00 GBP
1.5 Hours Formal CPD
With an increased focus on renewable and sustainable energy, make sure you can understand the impact on valuation and learn how to effectively appraise and value renewable energy installations.
Course information
Web Class Summary
Valuers will increasingly come across the need to value renewable energy installations.  These may range from wind farms to anaerobic digesters and Photo-Voltaic arrays. A number of different valuations may be needed to reflect their presence, for example loan security or more general valuations for tax and other purposes.  With this in mind, RICS published an Information Paper in May 2012
This web class provides the opportunity to gain an overview of the guidance and to work through a series of cases looking at practical implications of these valuations for RICS Members.
Who Should Attend
This class will be of prime interest to practising valuers, in particular rural and commercial property valuers who may find themselves instructed to report on the market value of commercial renewable energy installations from time to time.
It will also be of interest to candidates training to become RICS Registered Valuers and others with an interest in the use and adaptation of methods of property valuation.
Web Class Pre-requisites
A knowledge of basic valuation methods will be helpful to delegates, plus some general experience of practical valuation work.  An awareness of renewable energy technologies and the current UK financial support regime (Feed In Tariffs and Renewable Obligation Certificates) will also be helpful.  This can be obtained from the RICS Report on Renewable Energy (2009) and the RICS Briefing on Anaerobic Digestion for Members (2011).
Pre-Class Reading Material/Post Reading Material
Delegates will find it helpful to follow up this web class by reading the new Information Paper itself. In addition the following RICS papers provide useful reference material:
Report: Renewable Energy (2011)
RICS Briefing on Anaerobic Digestion for Members (2011)
Guidance Note: Guidance on negotiating options and leases for renewable energy schemes (2011)
These documents are all available for RICS members to download from the RICS website, and copies of the slides from the Web Class will be available to delegates after the class has taken place.
Format
The web class will follow our tried and tested approach of a combination of instructional material with interactive exercises and discussion.
Content
Introduction to RICS Information Paper
Discussion of existing renewable energy valuation experience
Valuation approaches to renewable energy installations
Rental considerations, yields, sensitivity and key elements of valuation reporting
Q&A
Requirements of the latest edition of the Red Book will be linked to throughout
Learning outcomes
Apply the Information Paper, Valuation of Renewable Energy Installations, to the requirements of a practical valuation instruction in the context of the latest edition of the Red Book.
Review the available valuation methods for the appraisal of a renewable energy installation.
Recognise the particular challenges which are posed by this area of work.
Respond to client requirements for valuations of renewable energy installations, from initial instructions through to the implications for final reporting and follow-up.
Presenter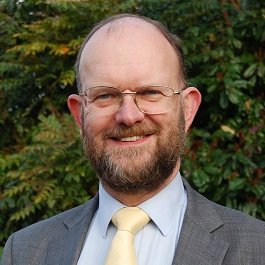 Charles Cowap
MBA MRICS FAAV MRAC