APC – Preparing for Your Final Assessment – two-part web class
104.00 GBP
4.5 Hours Formal CPD
As the ultimate assessment for gaining Chartered Status, the APC final interview can be a daunting experience. Ensure you prepare effectively for the best chance of success by identifying the practicalities and learning effective skills to demonstrate your knowledge, experience and skills with confidence.
Available Classes
| Date | Price | | Use Coins |
| --- | --- | --- | --- |
| | £104.00 | | Use 21 Coins |
Course information
Walk through the assessment criteria applied during interviews, to gain a clear understanding of how you can best prepare. Look at sample questions, test your response techniques and use case study material to critique good and bad responses. Learn from a current and highly experienced assessor who will talk you through best practice for preparing and delivering your presentation and for answering interview questions.
With ample time to practice your skills and the chance to speak with an APC assessor directly, this is the perfect opportunity to make sure you have the best chance of becoming a Chartered Surveyor.
January 2020 session schedule
Part 1 Date: 17th January 2020 Time: 09:30 - 11:00 (UK Time)
Part 2 Date: 24th January 2020 Time: 09:30 - 11:00 (UK Time)
March 2020 session schedule
Part 1 Date: 2nd March 2020 Time: 14:30 - 16:00 (UK Time)
Part 2 Date: 16th March 2020 Time: 14:30 - 16:00 (UK Time)
Part 1: 
Purpose and structure of the final assessment interview
Resources to support your presentation
Where to find and how to use final assessment documentation 
Best practice examples
Top tips and common pitfalls
Part 2: 
Practicalities of the day – timing, travel etc.
Effective presentation techniques
What do the panel expects from you?
Dealing with assessors' questions and identifying assessment criteria
How to deal with questions regarding Rules of Conduct
Top tips and common pitfalls
Course Format
Pre-reading– get yourself up to speed on knowledge needed so you can focus on developing skills in the classroom
Part 1 – presentation material and regular interactive elements will show you key skills needed and how to apply them. Close with an open Q&A with your trainer to check any outstanding queries you may have. 
Set activities – work on activities set by the trainer in between parts 1 and 2, helping you to apply skills learnt in your day to day role
Part 2 – return to discuss with your peers and trainer, experiences and challenges. Continue developing skills through presentations and interactive elements, ending with an open Q&A for any outstanding questions.
Who should attend?
APC Candidates who are sitting their final assessment within one year
Testimonials
This was incredibly helpful and I feel invaluable towards preparing for the APC final assessment
Adriana Vaux
 
Learning outcomes
Describe each section of the final assessment interview
Prepare for each section of the assessment with confidence and clarity
Find resources for your preparation
Identify and define the competencies and the levels
Describe the link between the case study, the presentation and the final assessment
Describe what happens on the day and how to prepare for it
Outline best practice for delivering your presentation, using the right visual aids and presentation skills
Describe the criteria applied when assessors make their decisions
Break down the assessors questioning style
Apply techniques for effectively demonstrating how you have achieved the required competencies at the right level
Effectively respond to questions regarding Rules of Conduct
Presenter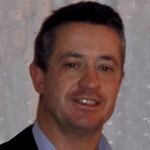 Additional information
Next available start date:

2 March 2020 - 2:30pm
Presenter: Danny Medcalf
Category: Getting Qualified
Price: 104.00 GBP
Member price: 94.00 GBP
Course Type: Web Class